Description
Amaranth Red Garnet (Amaranthus tricolor L.) is a brilliant magenta microgreen praised for its beautiful appearance. It has an earthy slightly sweet flavor that complements both sweet and savory dishes but is most popular as a garnish.
 Common Name: Amaranth Red Garnet

 Scientific Name: Amaranthus tricolor L.

 Other Names: Edible Amaranth, Joseph's-coat

 Family Name: Amaranthaceae

 Flavor: Mild sweet, earthy flavor

 Seed Rate: 10g-15g per 10″ x 20″ tray

 Seeds Per in2: 0.05g-0.075g

 Avg. Yeild/1020 Tray: 150g

 Pre-Soak: No

 Weight Duration: 2-3 Days

 Germination Time: 2-3 Days

 Blackout Time: 2-3 Days

 Harvest Time: 8-12 Days

 Growing Difficulty: Hard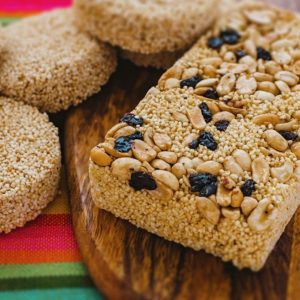 Dulce de alegria which is Spanish for "Sweets Of Joy" is a favorite indulgence in Mexico. It's a candy-like treat made from popped amaranth mixed with honey and sugar.
Plant Details &
Grow

Guide
Check Out
These Other

Microgreens