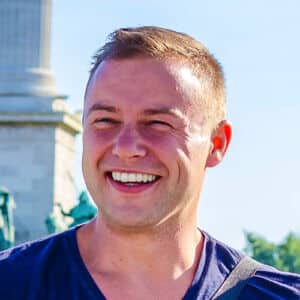 Hi, I'm Milos! Are You Ready to Master Microgreens?
You've come to the right place to learn everything there is about microgreens.
What MicroGreen Silo Is All About
If you've ever thought: "Where can I find actionable microgreen growing advice, help, tips, and guides that get results?" you're in the right place.
Microgreen Silo is where new and veteran microgreen growers turn for proven advice.
I created the Microgreen Silo so I can share with you my FREE practical growing advice, expert tips, and techniques, so you can grow your own right now.
No fluff or hard to follow advice, just insanely actionable growing tips that work!
Microgreens Facts
DID YOU

KNOW
Uncover the Secrets of Microgreen Cultivation
Growing microgreens doesn't have to be a challenge. I'm here to make it easy and enjoyable. Check out my latest posts, where you'll find insights into cultivating amazing microgreens, managing a microgreen business, navigating regulations, and so much more!
Check Out Some
Microgreen

Types
Explore the Diversity of Microgreens
Click on a microgreen type that piques your interest to access comprehensive information about that species. Ready to explore more? Discover an extensive list of microgreens with a single click.
Follow My Microgreen Journey
On

Instagram
Join Me on Instagram for Daily Microgreen Inspiration
Get an exclusive peek into my microgreen world. Follow my Instagram for captivating visuals, insights, and updates on all things microgreens.
Need Help?
Join The Green

Thumb Tavern
Connect, Learn, and Flourish with Fellow Microgreen Enthusiasts
Ready to take your microgreen passion to the next level? Join the Green Thumb Tavern, a thriving community of microgreen growers from across the globe. Engage in discussions about growing techniques, marketing strategies, sales insights, and building a successful microgreens business.